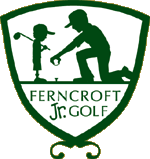 The 10th annual Ferncroft Jr. Golf Classic will be held at FCC with host Boston Bruin Tuukka Rask. Foursomes and sponsorship opportunities are available - for more information on this event and ways to support this great cause, contact Phil Leiss, Head Golf Professional, at 978-739-4040 x228.
The 9th annual Ferncroft Jr. Golf Classic was held at Ferncroft CC on September 3, 2015 and was a terrific success, raising a record amount of money for the Ferncroft Jr. Golf Scholarship Program. Special thanks to David Masse - Panther Properties Investment, LLC./Scoreboard Sports Bar and Grill. Thank you to Tuukka, Boston Bruins, Bruins Alumni, Sponsors, and Supporters it was a great Success! A terrific example of the benefits these juniors reap from the Program is evident in a letter one new recipient wrote to Assistant Golf Professional Jamie Kerepka:
"I will never be able to thank you and Ferncroft CC for everything you have done for me! I am having the best summer of my life! I have learned so much ...not only has my golf game improved, but I was a better caddy because of it. Tonight was the member/caddy tournament and banquet at Tedesco, and I won caddy of the year. I love golf and want to work in the business the rest of my life."
Celebrities were invited like Ferncroft Jr. Golf Classic's host Tuukka Rask, Ray Bourque, Ryan Bourque, Bob Sweeney, Bob Beers, John McKenzie, Chris Collins, Tom Yewcic, Dave Shaw, David Krejci, Loui Eriksson, Torey Krug, Carl Soderberg, Bruce Shoebottom and Ken Hodge Jr.
Celebrities enjoyed their experience in the Gifting Suite where they receive products from a select group of vendors.
Click here if you are interested in sponsorship, donating or reserving a team.